Artichoke Print Workshop Award 2020
OFF THE WALL; unframing the female in the portrait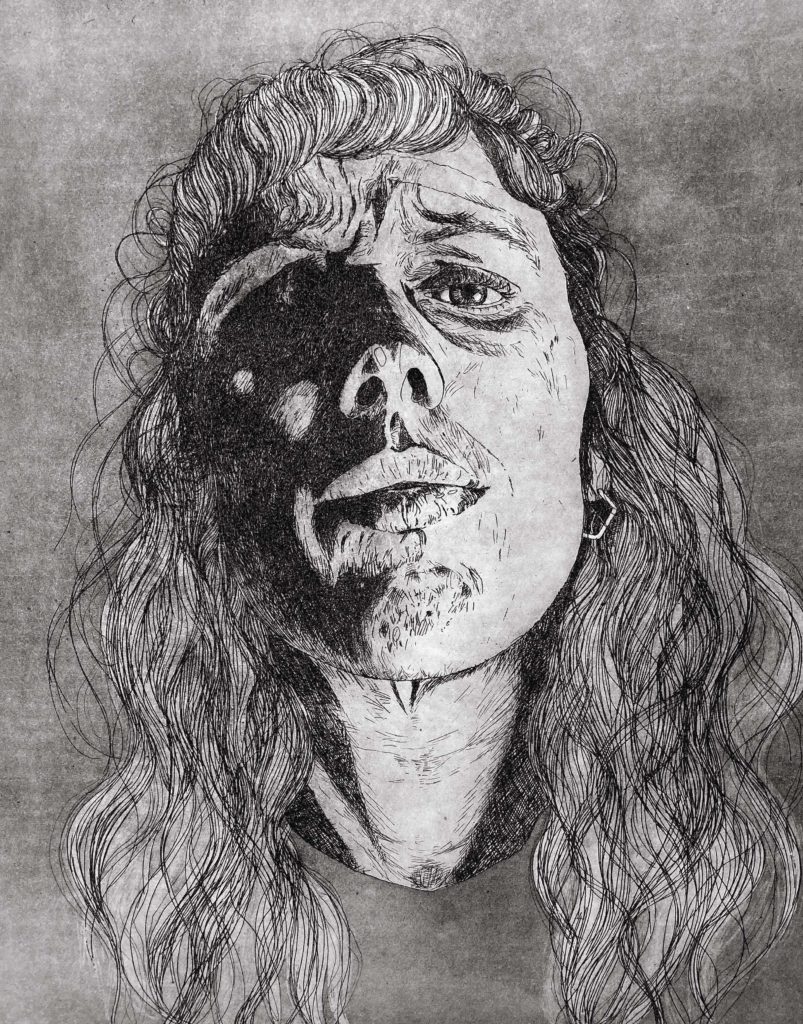 Four Self-Portraits. From Left; Hardground etching & aquatint [16x12cm]. Hardground etching, aquatint & spitbite [16x12cm]. Drypoint [12x12cm]. Softground, scraping & drypoint [16x12cm].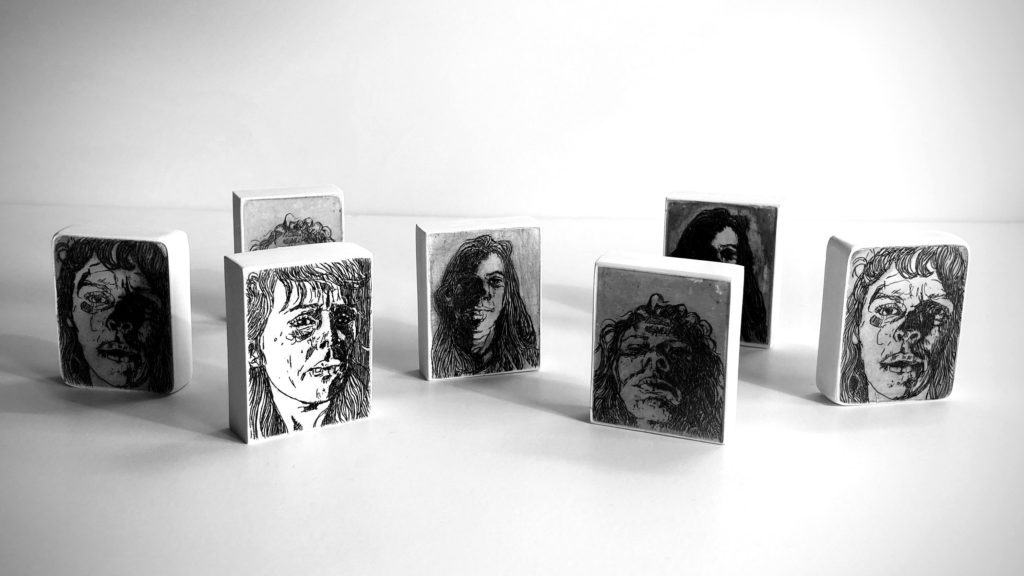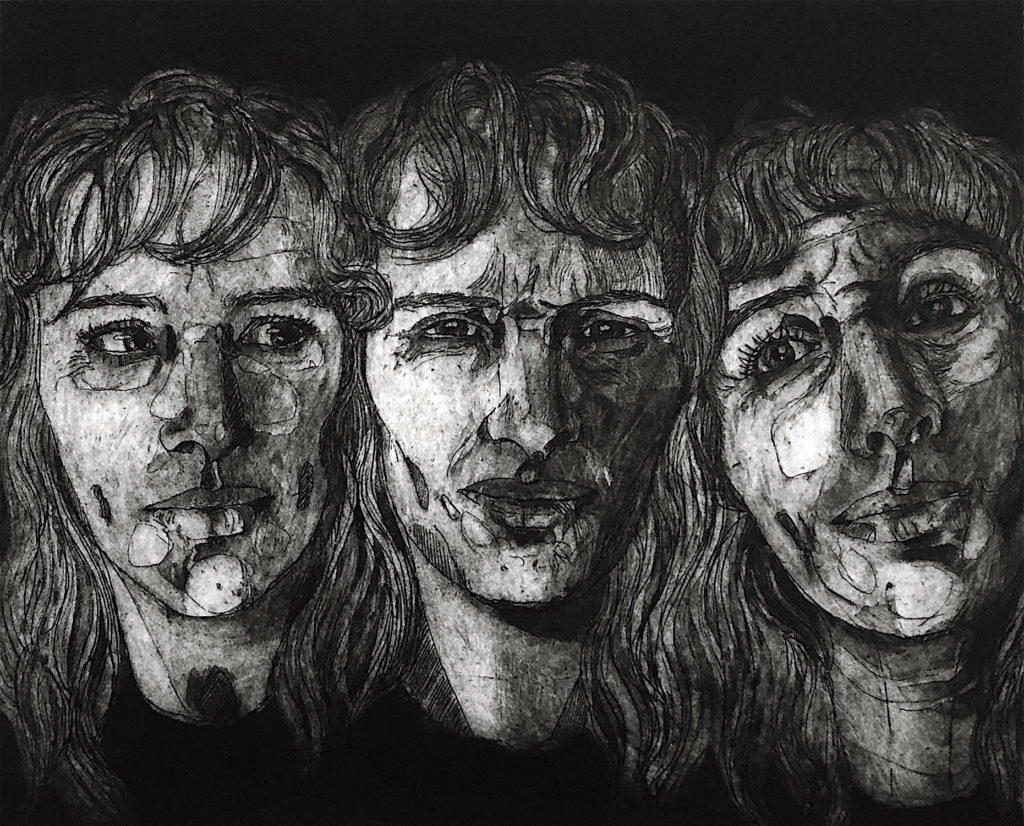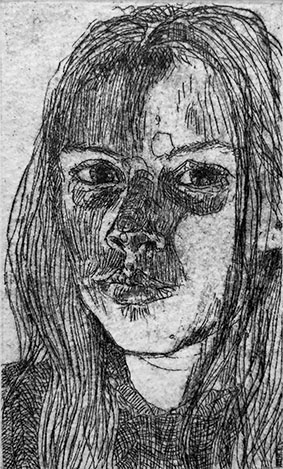 My final work is an an exploration into the human condition through an investigation of lines and mark-making. My intention is to give visual expression to the light and dark inside all of us. I am attempting to express the intangible through a series of etched marks that eventually build-up into something recognisable as a portrait.
My practice is grounded in a feminist aesthetic engaging the viewer through the portraits gaze, quietly challenging the traditional representation of femininity. How I apply my marks, the scale, the angle of the head, the cast of the gaze, all have a message to conveyed to the viewer.
These portraits are also an interrogation of being human and an artist, focusing on both the female gaze and the expressive potential in mark-making. Inspired by the philosophy of the Abstract Expressionists, I am looking inwards to move back out and away from concerns over capturing a likeness, to capture something more nuanced and personal that speaks to the viewer at a deeper level.
Working in intaglio, I combine hardground etching, drypoint, aquatint and scraping to lead my portraits into their final state. There is a visual and metaphorical depth that etching naturally lends the portrait. Ultimately, I want the lines to lead the way, keeping the process simple in order to maintain a sense of urgency in the work.
contact@marigoldplunkett.co.uk