A SENSE OF SPACE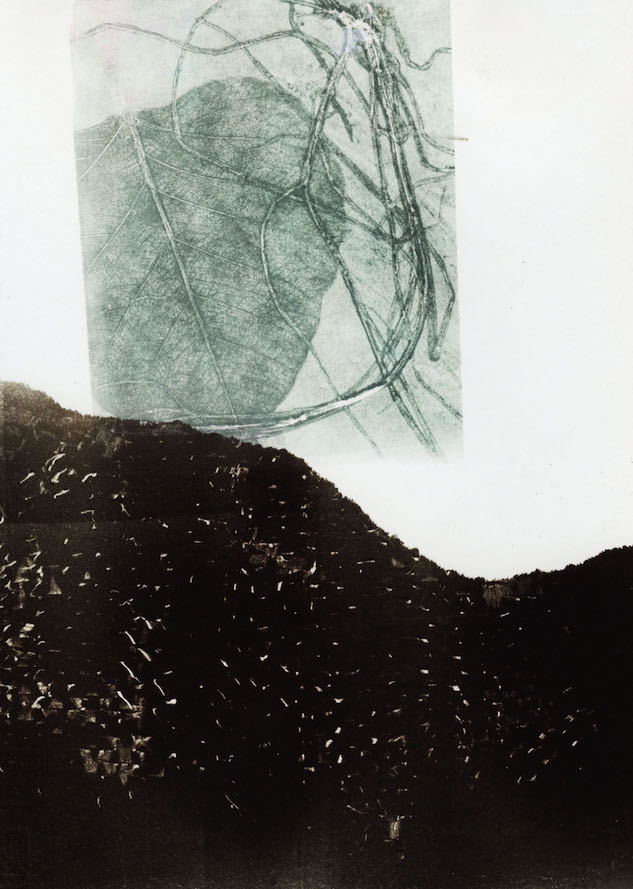 The areas I explore are visual space; both internal, external, and our sense of psychological space.Through this practice I want to engage the viewer with images that are multi-layered relating both to the natural world, our place in it, and the socio-political events we are both consciously or unconsciously affected by.
I am interested in the ways we are inextricably linked both to nature and our environment. By using found, recycled and lo-tech materials the work intends to evoke connections, which generate reflection about the nature of this relationship and wider socio-political issues.
Through research, experiment and drawing, images are evolved, which are metaphorical signs, or "environmental identities".Images relate to: climate change, loss, mass migration and the effects of the pandemic.
Crossing boundaries between etching, monotype, and more recently collographs and digital print; allows the work to be fluid, responsive but also playful & engaging within the endless possibilities of the expanded field of print .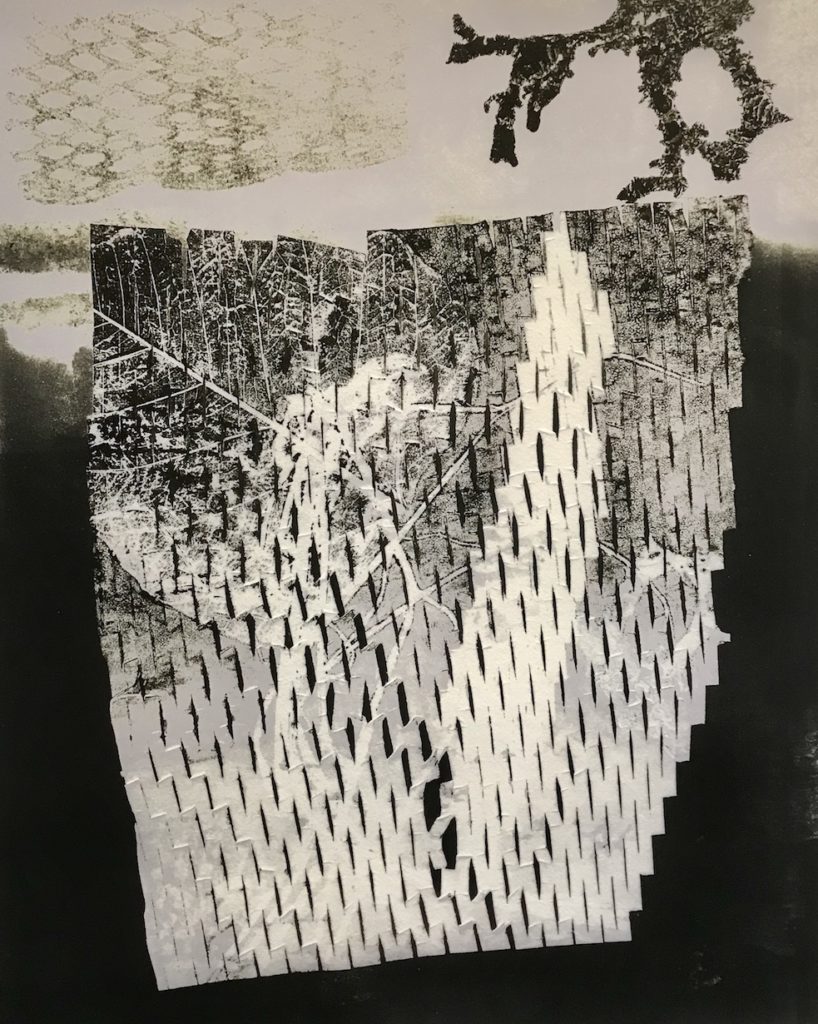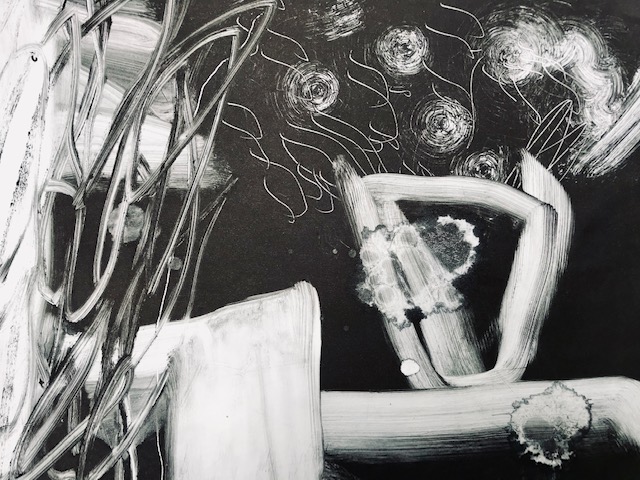 The series of etchings below are a response to both loss in the natural world and its cyclical pattern of change evoked through colour and fluid marks .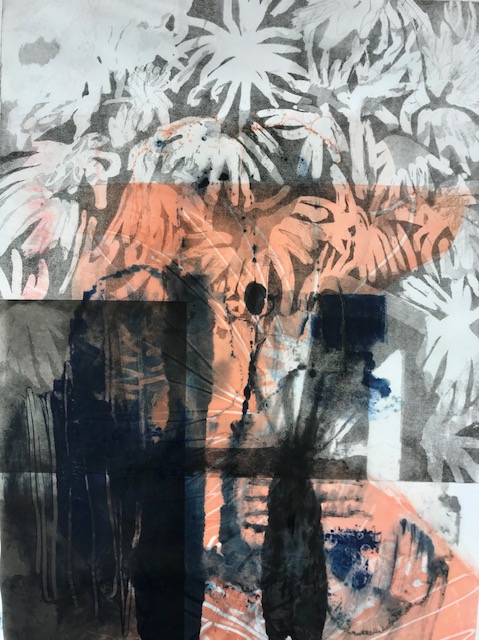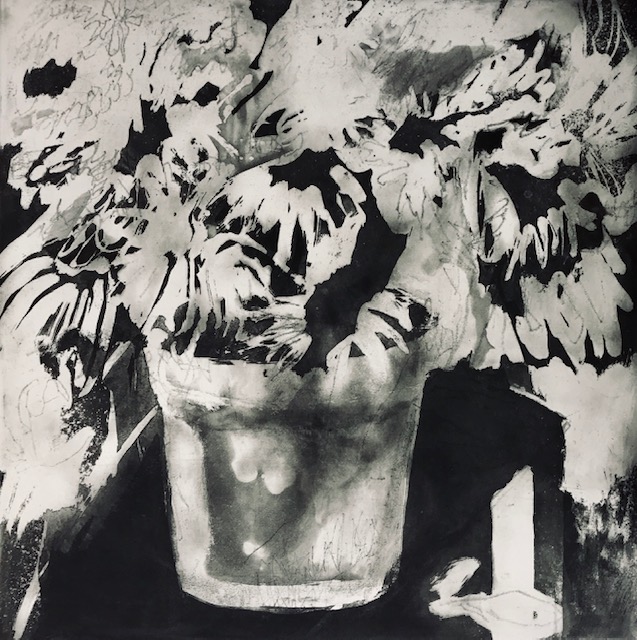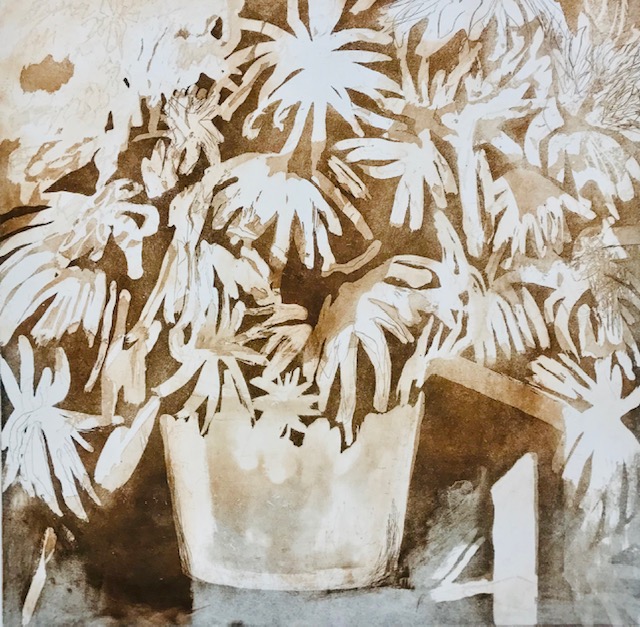 WEBSITE : https://www.georginaprints.com/
INSTAGRAM : https://www.instagram.com/georginaprints/