Alumni Award 2020
ARTIQ Graduate Art Prize
Liberalis Art Award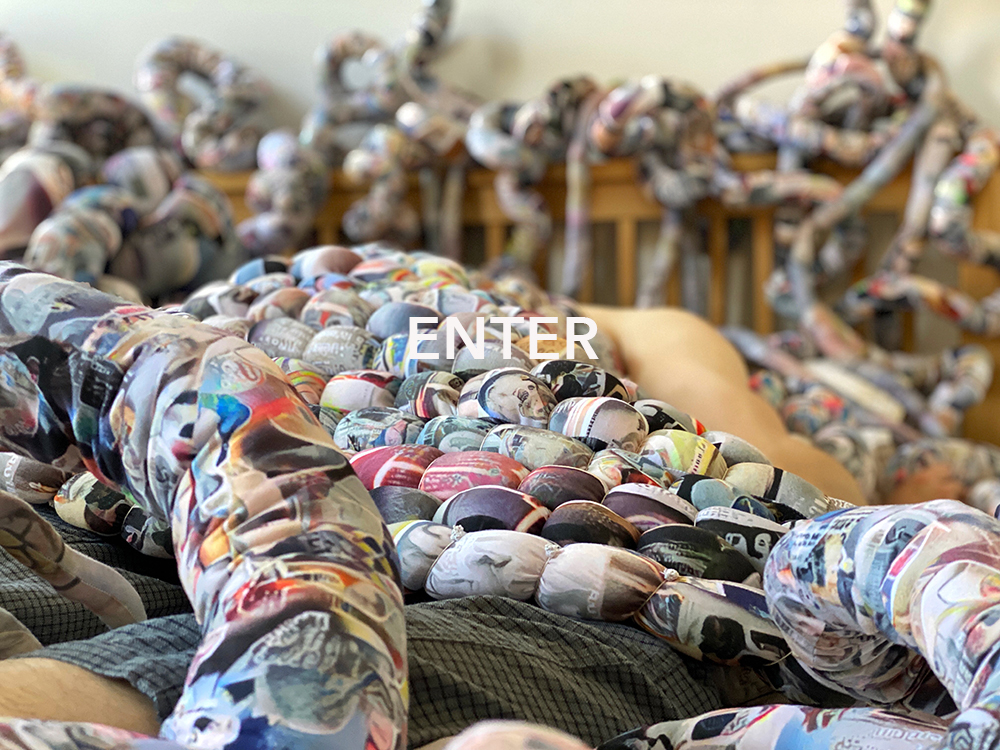 List of works
1. NW67UP V, 2020
Digital Photography
2. NW67UP VII, 2020
Digital Photography
3. NW67UP IV, 2020
Digital Photography
4. NW67UP III, 2020
Digital Photography
6. NW67UP 2020/05/08 – 2020/05/13
Video, 6 min 35 sec
The photos and video are a reimagining of how the Interpreter Series sculptures and installation could be experienced, in response to the UK lockdown and cancellation of the physical MA Exhibition.
The Interpreter Series are comprised of images generated using a style-transfer AI powered tool printed onto fabric; the AI tool works by taking two existing images and combines them to generate a third new hybrid image.
The artist uses the algorithm to explore the tension between control and chance, influence and bias. Twisting and tactile, with endless permutations, each piece embodies fragments of the artist's identity, including the migration experience.
\